Urah Achieves International Pharmaceutical PIC/S GMP Standard
June 24, 2020
URAH Singapore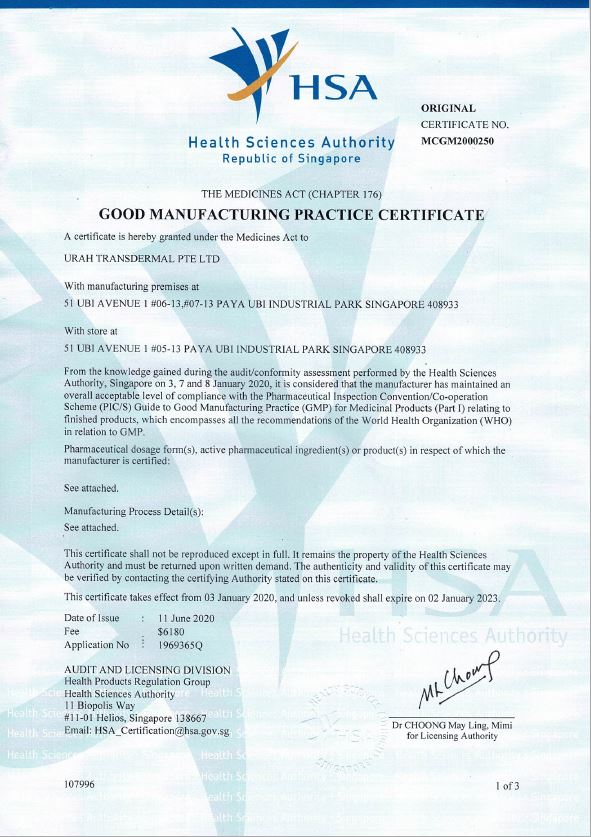 Urah factory has recently attained the International PIC/S GMP Certification.
PIC/S is a multinational Pharmaceutical Inspection Co-operation Scheme (PIC/S) of Regulatory Authorities in the field of Good Manufacturing Practice (GMP) of medicinal products for human or veterinary use. It is presently comprised of 53 Participating Authorities coming from all over the world (Europe, Africa, America, Asia and Australasia).
PIC/S encompasses all the recommendations of the World Health Organization (WHO) in relation to GMP and is the leader in the international development, implementation and maintenance of harmonised GMP standards and quality systems of inspectorates.
The audit and conformity assessment was performed by Health Sciences Authority of Singapore.