David (Australia)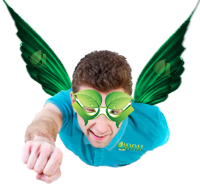 Hi, I'm David, and I am the URAH superhero of my football team! After being introduced to URAH by a friend when I joined his group for a long and fast cycling trip. Not having cycled for a while and not wanting to fall behind, I overdid it and had back and shoulder pains as well as a very delicate behind Normally it would take me several days to recover after such a straining effort but after rubbing the URAH cream on it several times over the next 2 days, the pain and discomfort had completely disappeared and I felt ready to take on the world again. I was amazed! When my football team was practicing a few days later and our goalie twisted his knee diving for a free-kick, I immediately advised him to rub URAH sports cream on it three times a day for the next few days. He did and was back in action by the weekend to defend our goal against our biggest rival team. It was a great day and a great victory, thanks to several amazing saves by our goalie! When my girlfriend complained about pain in her wrists due to long days behind the computer, I told her to use the URAH cream several times a day. After a week of using it, she was amazed to say the pain had almost completely gone and she had almost forgotten about it! When I told my parents about the cream and its amazing feats, my dad said he had been suffering from knee and hip pain for some time now. He started using it and now 3 weeks in, he can walk pain-free and even started cycling again. I'm super excited to see all my team members starting to use URAH and the number of injuries drop in our team. We have a real shot at the championship this year thanks to URAH! URAH really makes me the Superhero of my team!
Joyce (Netherlands)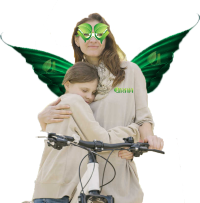 Hi, I'm Joyce, and my mummy is the URAH superhero! As I am learning to ride the bike, I do have a few stumbles and falls. Most of the time, my mummy's magic kisses will make the pain go away but sometimes even she needs a helping hand. She then gets mummies secret ingredient out, the URAH cream, and rubs it on. It works every time and before I know it, I can't even remember where it hurt before. I'm so happy to have a URAH superhero mummy and I'm also very proud to see her use her superpowers on others too. When my grandma came to visit and was rubbing her knees, my mummy immediately pulled out the URAH cream. When grandma left later that evening, she seems totally fine and wasn't rubbing her knees at all. During the visits after that, I also noticed she was making less of her usual noises when getting up or sitting down. My mummy truly has a superpower. URAH really makes my mummy the Superhero of my family!
Jing Yi (Singapore)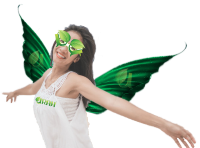 Hi, I'm Jing Yi, and I am the URAH superhero of my family! After being introduced to URAH by a friend when I twisted my ankle, I was sold. Normally I would be off my feet for a few days with a twisted ankle but after rubbing the URAH cream on it several times over the day, the pain and swelling had completely subsided by the next morning. I was amazed! When my son was playing outside and bumped his head hard on the monkey bars, I applied URAH and a few hours later he had forgotten he even bumped his head. When my husband strained his shoulder while playing a weekly golf game with his buddies, he was good to go again the next week after applying URAH sports cream daily. He even said his knees were not that sore anymore! I'm also getting my parents to use it now as they both suffer from joint pains. 4 weeks in and both say the pain is noticeably less. They even go for a longer evening stroll together now. I'm so happy to be able to help all my family members. URAH really makes me the Superhero of my family!